El lujo de vivir en una
casa señorial cordobesa

Disfruta de nuestras
4 suites en plena judería

Una experiencia única
donde
vivir la esencia cordobesa
Casa de las Cabezas
The luxury of staying in the Jewish Quarter of Cordoba

Casa de las Cabezas offers a luxurious and innovative concept of accommodation, for exclusive use, that can be enjoyed by families and groups of up to 12 people, in the heart of the Jewish Quarter of Cordoba and just 300 meters from the Cathedral Mosque.
Casa de las Cabezas is a stately mansion whose history dates back to the 10th century, when according to tradition it was the Alcázar of Almanzor.
This beautiful palace house of 700 meters has four courtyards, two terraces and four suites equipped with the utmost comfort, as well as numerous common rooms full of history, with beautiful coffered ceilings, among which stands out the Synagogue Room (s.XV) and the cellar, located in the basement where a possible Jewish ritual bath (Miqvé) is preserved. The legendary Calleja de los Arquillos, dated back to the times of the Caliphate of Cordoba, belongs to the house.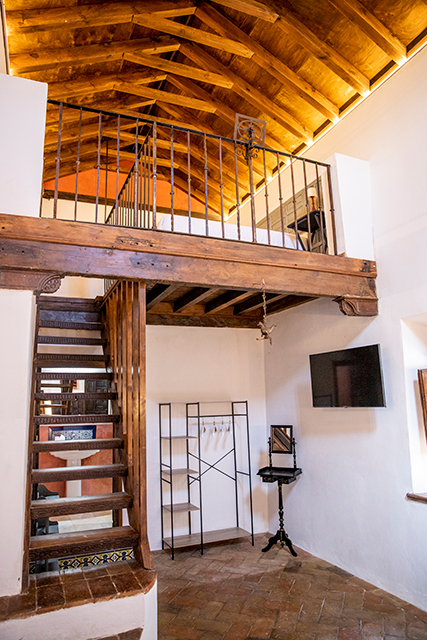 OUR SUITES

COMMON ZONES